FROM HEART TO HEAR
With the motto "what comes from heart, will definitely be rewarded by heart", VIDAN Corporation always hopes to change the image of muddy farmers, towards building the image of Vietnamese farmers in the twenty-first century with the manner of a modern scientist, a successful businessman, an efficient agricultural manager wearing a cap, wearing a Blouse, and riding a car. In the near future, along with wise- strong- conscientious human resource, always devoted to the farmer, "VIDAN – the fertilizer of 4th generation"  with the commitment " definitely bumper" promises to do "bring fame to Vietnamese agriculture".
Msc Nguyễn Văn Phong
VIDAN director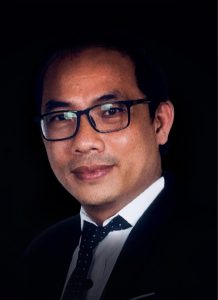 Consumption market for products produced by VI DAN Corporation stretches from Bac Giang to Ca Mau with more than 720 official distributors such as Dinh Van, Tan Sang, Hiep Hoa, Khanh Hien, Thuan Nong … and more than 1000 retailers. With such an extensive distribution system, VIDAN fertilizer products can promptly meet the needs of agricultural production in all regions in the distribution market.
With the motto "What comes from heart, will surely be rewarded by heart", VIDAN Corporation with both wisdom and enthusiasm has brought farmers products that are increasingly completed in quality with the commitment "Definitely bumper".
However, that is only the physical form. Because a good product, if it's used incorrectly, does not bring value. Therefore, VIDAN always tries to bring knowledge of agricultural science such as soil, fertilizer, plant physiology to farmers. The combination of quality products and correct farmer knowledge is committed to bringing about a rich crop.
The company's development goes with the goal of bringing high economic efficiency to the community, so all employees of the company always appreciate and care about the task of caring and supporting customers. In the process of using the product, the company staffs wholeheartedly support and advise farmers to use the right products for the specific crop, in accordance with the growth stage of the tree and the ecological conditions of each area to ensure the highest profitability.
VIDAN's agricultural engineers and sales staffs are fully equipped with communication facilities to advise customers on how to use products effectively and with agricultural knowledge. Therefore, not only during working hours, agents and gardeners can contact any time, whether outside working hours or on holidays. In addition, the Corporation also built a hotline to advise farmers in time to solve urgent problems to avoid crops damage.
Annually, VIDAN Corporation pays billions of VND for demonstrations, customer conferences, regular seminars, and on-shore workshops to meet and exchange agricultural production experiences with farmers in different regions. On that basis, VIDAN can capture the production – business situation, the needs of customers in order to improve the technique, perfect the product quality to bring optimal efficiency per square meter of land.
Besides, through the above activities, VIDAN Corporation also closely monitors the production status and the farming status of farmers. Since then, each year, VIDAN Technical Department will promptly update and revise information to compile and publish technical procedure sheets for crops in different regions.
In parallel with those practical activities, the company regularly organizes tours of the company's headquarters, factories for farmers, and agents to build and maintain customers' trust in VIDAN fertilizer brand.